Hironic (CEO Jin-woo Lee) won the grand prize in the beauty and medical device category for the third consecutive year at the Money Today awards ceremony at the '2020 Consumer Selected Service Customer Satisfaction Award' held at the Press Center on July 15th.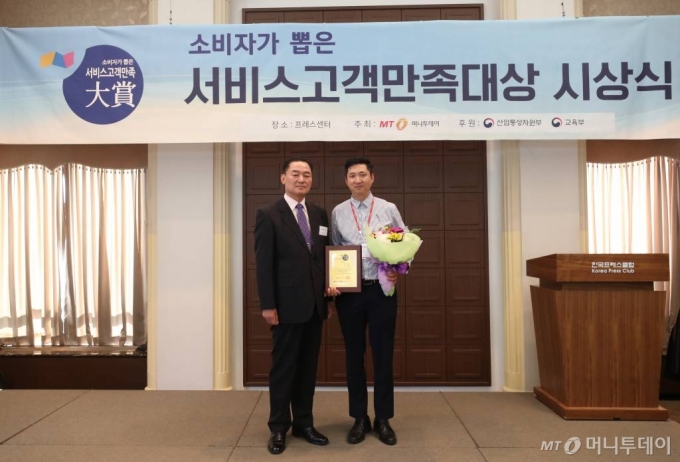 ​HIRONIC, a company specializing in medical esthetic, is leading the skin beauty medical device market, including the development of Picosecond laser, which are highly technology-intensive, as its main product of the HIFU lifting device DOUBLO.
In particular, the new Pico-Laser "PICOHI" is emerging as a new powerhouse in the laser market, receiving approval for manufacturing medical devices from the Ministry of Food and Drug Safety earlier this year, drawing attention from domestic and foreign medical doctors.
PICOHI is an Nd:YAG Picosecond Laser that was developed with great effort since 2013, and is evaluated to have surpassed the limits of existing pico-laser by implementing stable 300ps pulse duration.
PICOHI boasts high-quality performance among picosecond laser as it maintains 300ps of pulse duration even after long investigation. If the picosecond laser actually outputs a 300 ps pulse duration, only the melanocytes targeted by the laser can be selectively destroyed.
532nm, 1064nm Two Wavelength Diffractive Optical Element (DOE) and Depth adjustable VMLA (Variable Micro Lens Array), Spot size adjustable ZMLA (Zoom Micro Lens Array) etc.
With various handpiece configurations, it can be used for various adaptations such as toning, pigmentation disease treatment, tattoo removal, and skin regeneration with just the equipment without conducting a complex program with other procedures.          
"PICOHI is a laser equipment that has drawn the most attention from the beauty medical device market and foreign buyers since its development process, and it is expected to contribute to the increase in sales in the second half of this year thanks to steady interest from hospitals in Korea after the approval of the Ministry of Food and Drug Safety," a HIRONIC official said.​