HIronic, a medical esthetic company, announced that PICOHI, a laser medical device based on Picosecond, received a license to manufacture medical devices from the Ministry of Food and Drug Safety (hereinafter referred to as the Ministry of Food and Drug Safety) earlier this year.​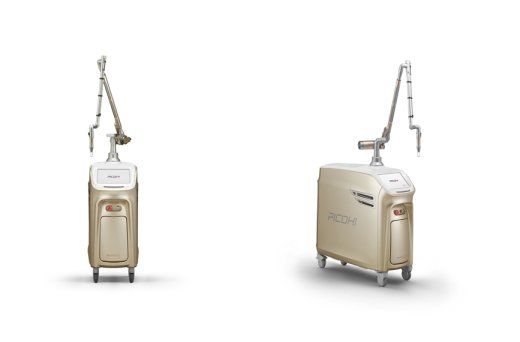 Picosecond Laser is attracting attention not only overseas but also domestically, as it can perform more precise procedures than conventional nano lasers. The shorter the pulse duration (Pulse Duration) of pico laser is, the more helpful there is, and in particular, there was expectation for the development of a laser device that implements a 300 ps pulse duration in order to selectively destroy only the melanosomes that are the target of the dye laser. If the pico laser actually implements a 300ps pulse duration, there is an advantage that the treatment can be performed while minimizing side effects.
PICOHI is a pico laser developed with great care since 2013 based on the medical device development know-how that Hironic has accumulated so far, and it stably implements a 300ps pulse duration. This equipment is suitable for tattoo removal as well as toning treatment. 
PICOHI is a device that integrates Nd:YAG Laser and Pigment Laser and can perform two treatments. In addition, MLA (Micro Lens Array) and DOE (Diffractive Optical Element) handpieces can be used in one device. It has a variety of handpieces. 
An official of Hironic said, "PICOHI maintains a pulse duration of 300ps even after a long period of irradiation, so it boasts the highest performance among pico lasers." It is expected to make a significant contribution to sales growth in the second half of this year." 
​Money Today | Medium & Startup Team Reporter Moon-soon,Go Advisor 
​