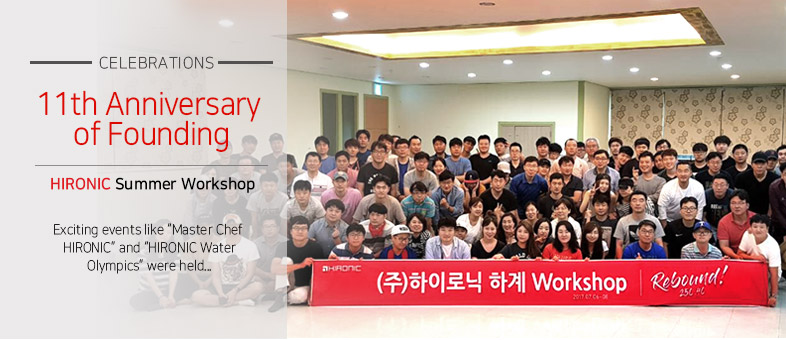 HIRONIC celebrated it's 11th birthday with its 120 staffs on a company workshop which from 6th to 8th July, 2017!
Exciting events like "Master Chef HIRONIC" and "HIRONIC Water Olympics" were held,
followed up by educational courses like "We are HIRONIC Presentations" and "Make HIRONIC Better Discussions".
It was a great time for everyone in HIRONIC to get to know each other,
while sharing individual thoughts to make a company a successful yet thrilling place to be.
Please feel free to wish HIRONIC a happy birthday!