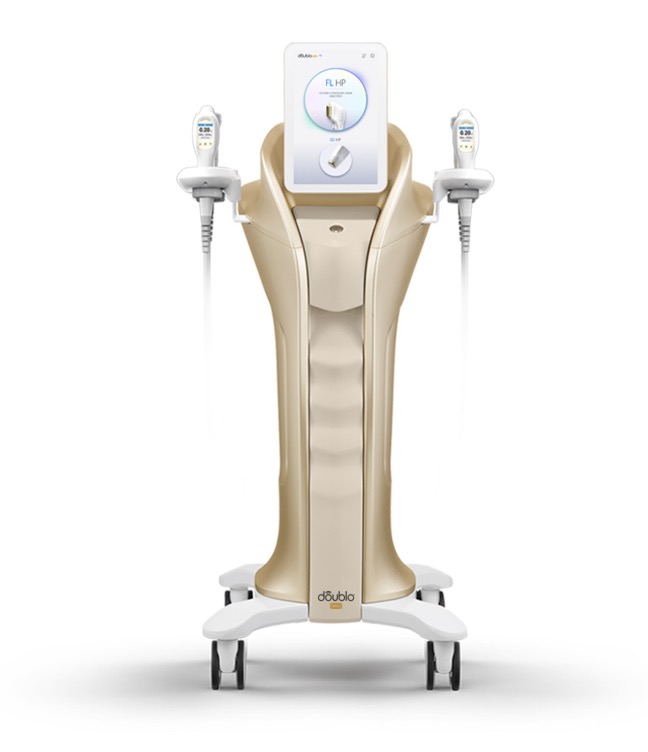 Hironic Co. Ltd, a medical aesthetic specialized company, clarified launching "New DoubloTM",
full change up model to giving official status to target the overseas markets.
The newly launched "New DoubloTM", a medical aesthetic device, is known in a more evolved
form the medical aesthetic device "Doublo".
New DoubloTM applied a double safety device using a skin-contacting sensor. Also added 10 types of various cartridges for the
optimized treatment of different skin layers and history management about clinic data.
In addition, it was planned to reflect the market needs, including the application of pen-type hand pieces that can be treated in detail.
Park Seok Kwang, Hironic Co. Ltd CEO, said "New Doublo is the product that realizes faithfully
from more direct user feedback after launching Doublo.",
"In addition to its optimized effect, it has done everything to reduce the inconvenience and required time and reinforced safety.
The word "HIFU (High Intensity Focused Ultrasound)" was used in the cancer treatment field only more than a decade ago, however,
HIFU is used for skin aesthetics in the second of the world, while Hironic co. Ltd applying HIFU in the skin lifting field instead of the cancer cell.
Especially the new product could be expected to have a higher treatment effect with using HIFU as well as RF methods at the same time.