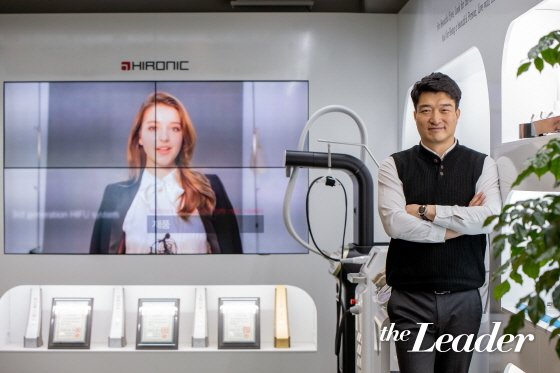 "The country that first developed mobile phone is the United States, but now the world's best mobile phones are made by Korean companies. We believe the same can happen for us. Although HIRONIC is not the global pioneer in the medical aesthetical market, we are sure we will make the best medical aesthetic device in the end."
 HIRONIC Lee Jin-Woo (CEO) was an importer of cosmetic medical devices in 2003 and worked as a sales representative. He imported foreign cosmetic medical devices that cost thousands of dollars and one day realized he could develop the devices in Korea. So he made HIRONIC Co., Ltd. in 2007, a direct cosmetic medical device manufacturer. HIRONIC Co., Ltd. succeeded in developing the same level of technology as imported equipment, developed its own patents, and for the first time as a Korean company received a license from Korea Food and Drug Administration. Ever since then, HIRONIC has been growing as a pioneer in Korean medical aesthetical device industry.
​
 The public's perception on aesthetic treatment has also changed. In the past, aesthetic treatment was thought to be privileges of some special people, while it has now become an way to enhance one's confidence and self-esteem. Lee Jin-woo emphasizes that all HIRONIC staffs work with the pride of being a "happy maker." The reason why people want to be beautiful is to gain confidence and to have self-esteem and to be happy naturally. He said that he will continue to work hard this for the happy life of beautiful and confident people.
​
[Magazine " The Leader" by Modey today]