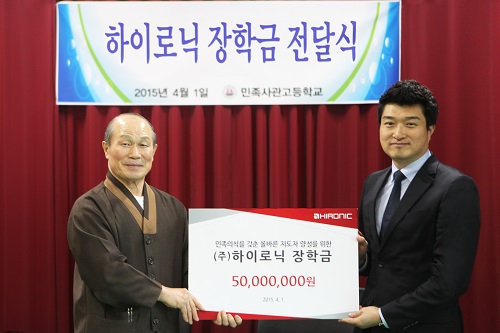 ALL FOR ONE, ONE FOR ALL!​
​​HIRONIC believes that growth should lead to happier lives, and technologies should be shared for everyone's well-being.
As one of the way to return the love to our local society,
​HIRONIC donates 1% of its net revenue to ​the Korean Minjok Leadership Academy​ as "HIRONIC Scolarship Program".
Through this scolarship, we hope to provide various options for our children to learn and grow, while not missing any chances they truely deserve.
HIRONIC plans to increase the donation to other parts of our society, so keep an eye on for more HIRONIC LOVE!