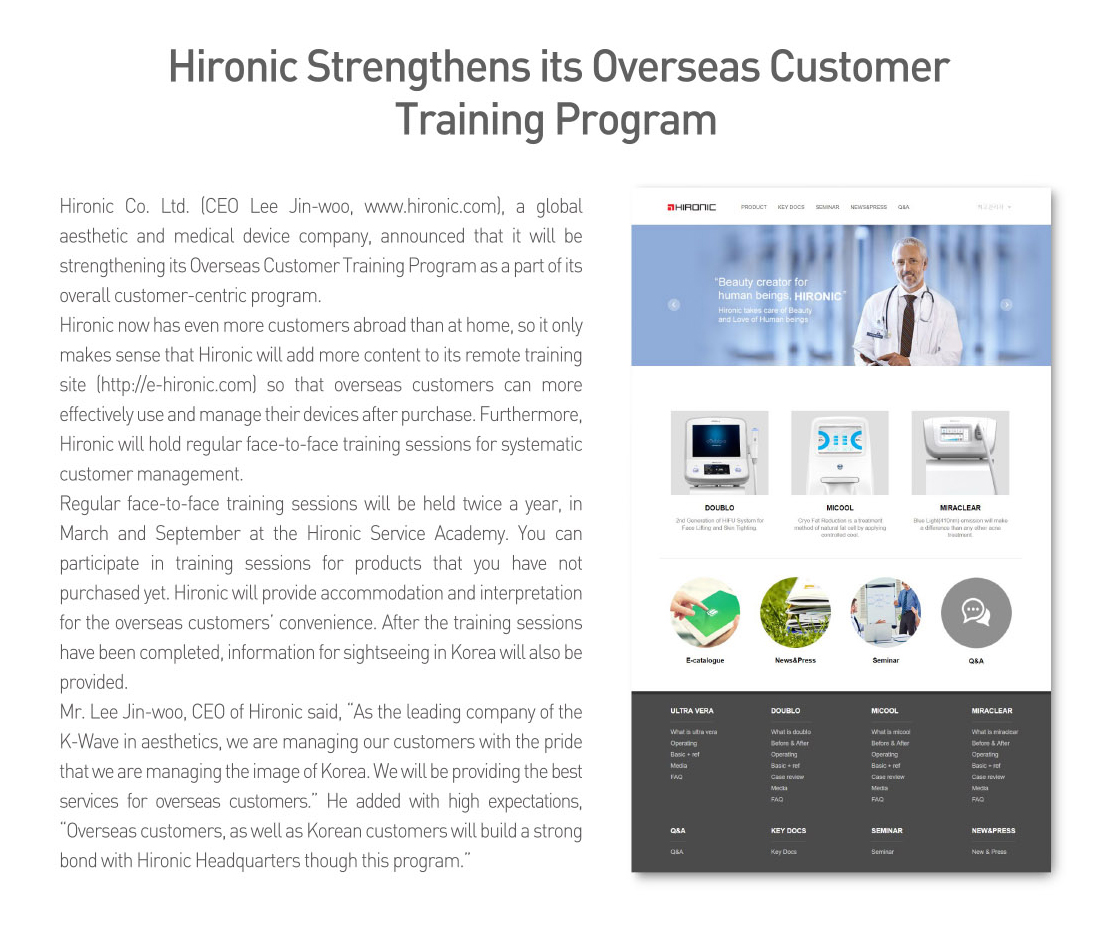 Hironic Co. Ltd. (CEO Lee Jin-woo, www.hironic.com), a global aesthetic and medical device company, announced that it will be strengthening its Overseas Customer Training Program as a part of its overall customer-centric program.
Hironic now has even more customers abroad than at home, so it only makes sense that Hironic will add more content to its remote training site (http://e-hironic.com) so that overseas customers can more effectively use and manage their devices after purchase. Furthermore, Hironic will hold regular face-to-face training sessions for systematic customer management.
Regular face-to-face training sessions will be held twice a year, in March and September at the Hironic Service Academy. You can participate in training sessions for products that you have not purchased yet. Hironic will provide accommodation and interpretation for the overseas customers' convenience. After the training sessions have been completed, information for sightseeing in Korea will also be provided.
Mr. Lee Jin-woo, CEO of Hironic said, "As the leading company of the K-Wave in aesthetics, we are managing our customers with the pride that we are managing the image of Korea. We will be providing the best services for overseas customers." He added with high expectations, "Overseas customers, as well as Korean customers will build a strong bond with Hironic Headquarters though this program."