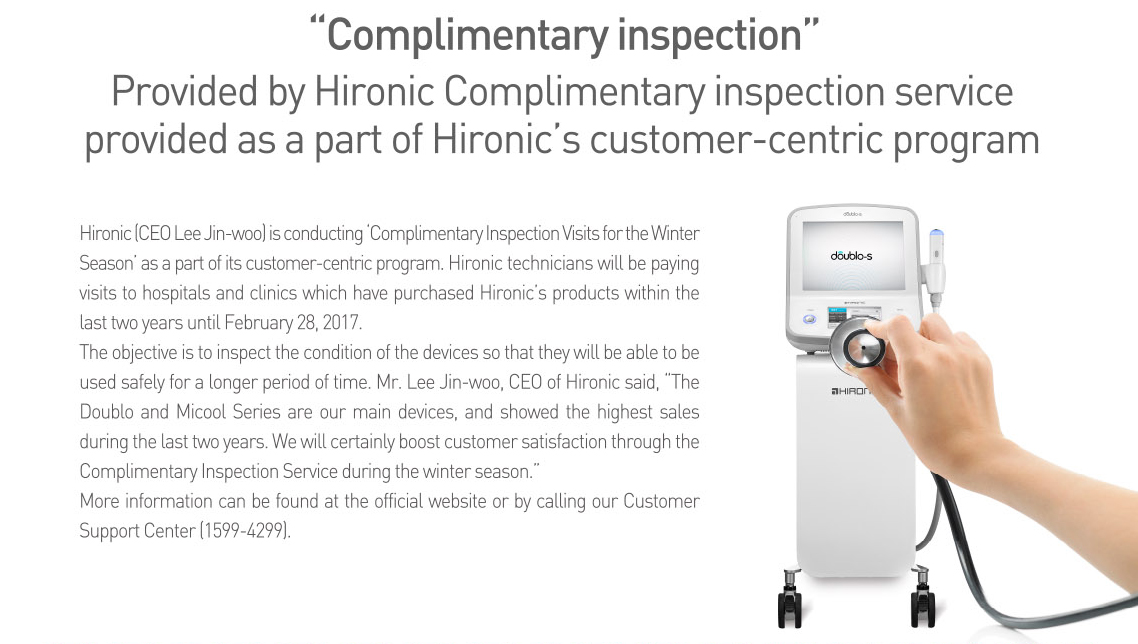 Hironic (CEO Lee Jin-woo) is conducting 'Complimentary Inspection Visits for the Winter Season' as a part of its customer-centric program.
Hironic technicians will be paying visits to hospitals and clinics which have purchased Hironic's products within the last two years until February 28, 2017.
The objective is to inspect the condition of the devices so that they will be able to be used safely for a longer period of time.
Mr. Lee Jin-woo, CEO of Hironic said, "The Doublo and Micool Series are our main devices, and showed the highest sales during the last two years. We will certainly boost customer satisfaction through the Complimentary Inspection Service during the winter season."
More information can be found at the official website or by calling our Customer Support Center (1599-4299).​