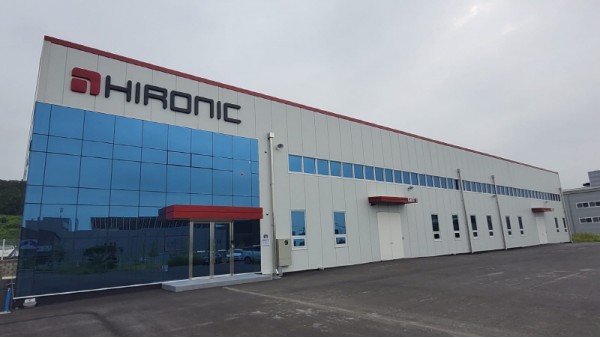 HIRONIC announced on August 25th that it has obtained permission of changing to manufacture of medical devices in connection with the establishment of the second plant in Osong-eup, Cheongju.
The permission of changing to manufacture of medical devices is an administrative measure of the Ministry of Food and Drug Safety, and medical devices can be manufactured according to the changes. The permission will allow HIRONIC to manufacture medical devices at its new Osong plant.
HIRONIC is famous for developing HIFU technology second in the world and for the first time in Korea. It expects that the second plant and permits will dramatically improve the production capacity of medical devices such as V-RO and NEW DOUBLO and other consumables essential for beauty devices.
According to HIRONIC, as the second plant is in full swing, it is considering continuous extension of production and additional production facilities at the plant site with changes in market conditions such as soaring demand for beauty medical services due to post-COVID 19 in the future.  
Seokkwang Park, CEO of HIRONIC said that "HIRONIC's manufacturing and quality management system has been officially recognized based on this new GMP certification. As a leader of quality management, we will follow quality management standards to provide new values and differentiated products to our customers.
https://www.etnews.com/20220825000255