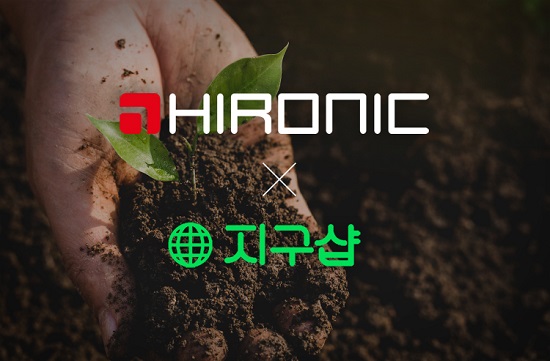 HIRONIC announced that it has signed an investment contract with eco-friendly product company "Piece-on-Table" as a part of ESG (Environmental, Social and Governance) management.
Hyronic plans to participate in the movement of carbon emission reduction and eco-friendly support activities and practice ESG management through this investment.
 "Peace-on-Table" is a zero-waist certified company that wants to serve as a guide to zero-waist activities by using natural or recycled materials from the actual product manufacturing process to delivery under the slogan "The First Step for the Earth."
HIRONIC is carrying out various social contribution activities for ESG management as well as investment in eco-friendly businesses.
HIRONIC has provided scholarship every year for contributing to foster the social leaders since 2011 and its cumulative donation is 184 million won until this year.
In addition, as environmental pollution and climate change have emerged as serious social problems around the world, HIRONIC's executives and employees have also provided regular sponsorship to environmental organizations every month since July 2020.
In order to preventing environmental pollution, its subsidiary company, ATTIBE, has changed the packaging materials into eco-friendly materials.
An official from HIRONIC said, "HIRONIC has already recognized the seriousness of environmental pollution and regularly sponsored eco-friendly organizations and also it uses eco-friendly materials as packaging materials for subsidiaries' products."
This investment is the result of the company's continued interest in environmental issues, and it will further establish itself as part of sustainable ESG management practices.