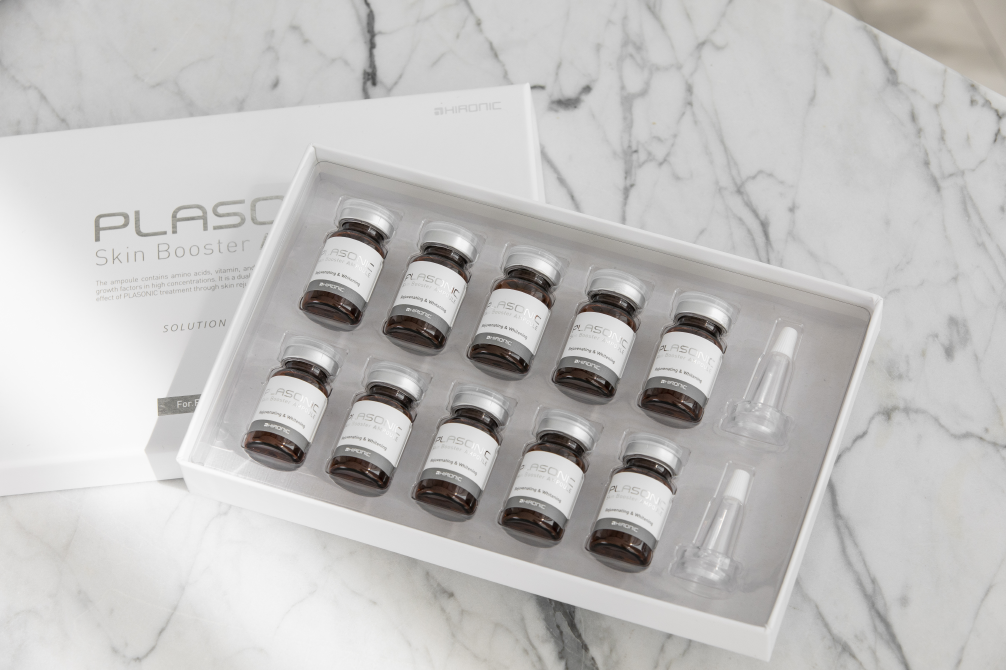 Medical Esthetic Specialty Company HIRONIC has officially announced "PLASONIC Skin Booster Ampoule".
 PLASONIC Skin Booster Ampoule is a dermacosmetic product in which a powerful protein formula tree peptide component is applied to a highly concentrated ampoule created with a golden ratio of 35 kinds of active ingredients.
 Based on 40 or more functional peptides, functional components fused with the advantages of protein small molecule compounds of the human body and protein preparations, use the fine molecule Tripeptide (500 Dalton) to increase the rate of absorption in skin cells.
 In addition, the combination of the important Tripeptide 4 factor helps the synthesis of collagen and elastin through fibroblast proliferation and promotion, and also contains low molecular weight hyaluronic acid, 17 kinds of amino acids, and dual functional components of niacinamide and adenosine. The elasticity and nourishing of the dermis of the skin is of course to improve wrinkles, elasticity, skin lightening effects and skin soothing care.
 The effects of the plastic sonic booster ampule are maximized when working with the plastic and ultrasound technology integrated with the plastic sonic device. Clinical results performed with the Clinical Clinical Research Center and used for 4 weeks as a result of Platasonic treatment, experience the improvement effect of wrinkles such as wrinkles and creases of eyes, reduce pore size, and improve skin texture and moisturizing effect I confirmed that it was done. In particular, it was announced that all participants had an improvement effect on moisturizing skin and inside skin.
 "The results confirmed in the clinical trials confirmed that the parallel treatment of Plasonic and the booster ampoule can provide more effective skincare services," said a HIRONIC official.
 After the launch of PLASONIC, we will continue various collaborative treatment care services that may cause synergy with HIRONIC's devices, including the PLASONIC Skin Booster Ampoule, which has been officially launched reflecting the opinions sent by many hospital personnel and users. Will be released on a regular basis, "he said.