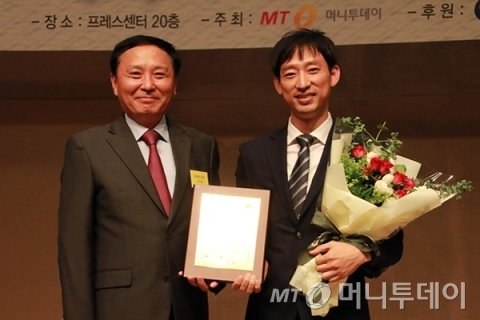 HIRONIC has won the Grand Prix for two consecutive years at the "2019 Consumer Selected Service Customer Satisfaction Grand Prix" award ceremony held at the Press Center on July 3.
  For the second consecutive year the consumer-selected service customer satisfaction target of the beauty medical device category has won the award, HIRONIC was established in 2007 and is a company specializing in the manufacture of skin beauty medical devices.
  Focused ultrasound elevating device "DOUBLO" is a representative device, FDA certified acne treatment device "AFit", Korea's first 1060nm diode laser non-invasive waist reduction device "SLIMUS", plasma technology The company has steadily released "PLASONIC" and other devices that absorb active ingredients.
  HIRONIC has introduced the "visit mobile maintenance vehicle service" for the first time in the industry and offers a variety of differentiated customer-focused programs such as '24 hour customer support service 'and' before care service 'and is a high customer It brings satisfaction.
  In addition, to provide prompt service to customers, 24-hour unlimited customer center via Internet reception desk and telephone reception until 16 o'clock on Saturdays at 20 o'clock on weekdays and for customer service outside working hours It operates. Before using it for pre-checks provided twice a year, diagnose problems in advance and provide professional services so that customers can use the product conveniently.
  The members of HIRONIC are practicing a mission to make everyone beautifully and confidently happy under the slogan "Happy Maker".
  Not only patients but also physicians who use the product mean that it helps to use the product safely and conveniently, through services required, and pursue the customer's ultimate goal of achieving the happiness of the customer, and a successful business partner I would like to concentrate on growing together.