​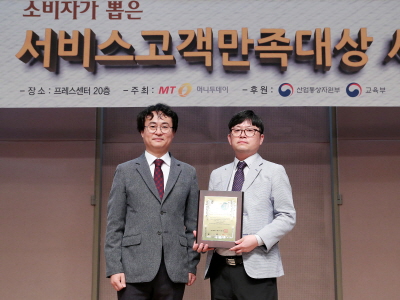 The 3rd Award Ceremony for Best Customer Satisfaction was held by Money Today on 3rd July.
At the event Doublo Gold from HIRONIC (CEO Jinwoo Lee) won the best beauty-medical device customer satisfaction award, while White Stone won the same award with best dome glass.
Under the slogan 'The Beauty Trend Leader', HIRONIC leads the beauty-medical device market starting with its HIFU device of doublo, cryo-fat reduction device MICOOL, Hair Transplant device Easymo, and 1060nm diode laser device of SLIMUS. The list of HIRONIC's devices and its development continues to increase as a trend pioneer.
More than 2,000 units of Doublo Gold has been sold around the world as World Class Product of Korea. This third generation of Doublo gold has evolved from the original Doublo product, and now can shoot 300 HIFU shots in 8 minutes when it used to be close to 17 minutes. With steps like the above, HIRONIC continues to develop products that are extraordinary.