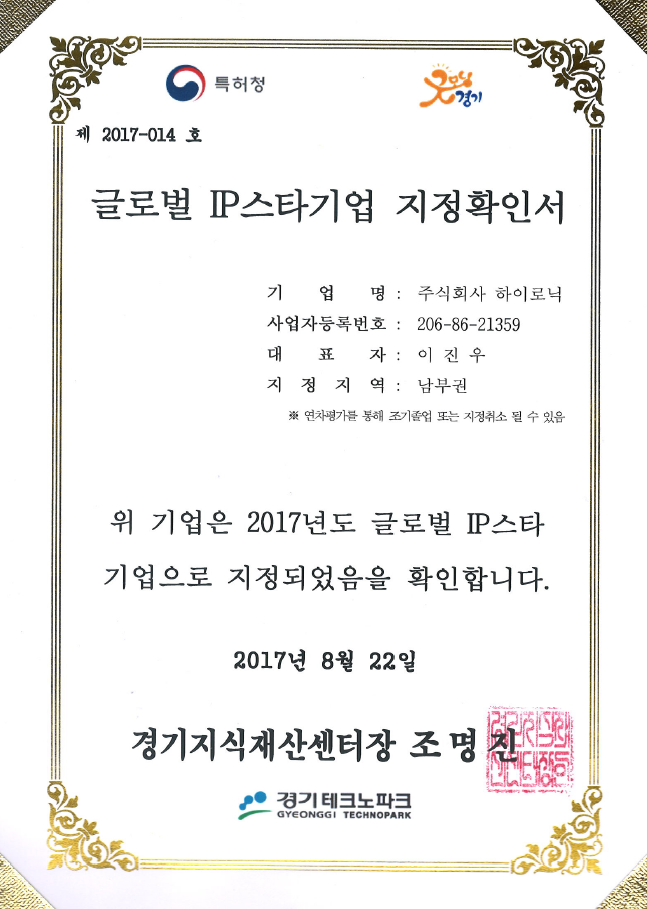 HIRONIC has been selected as a "Global IP Star Corporate" for the year 2017 by the Korean Gyeonggi Technopark.
strong patents, designs, and brands, as well as provide profit-oriented IPR strategies to help
SMEs in the region create sustainable high-value-added businesses.
Global IP Star Corporate certification proves HIRONIC's potential for higher export rate with a sustainable growth.
​