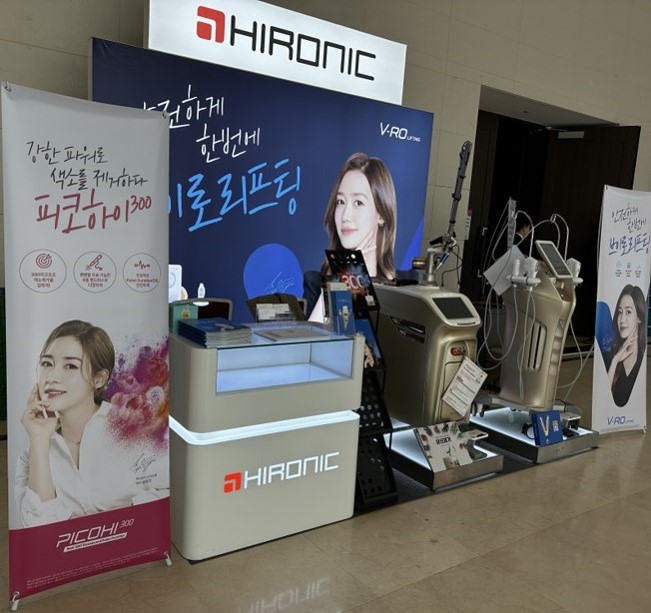 In October, lectures on HIRONIC's flagship products were conducted at two prestigious medical symposiums: the 20th Symposium of the Korean Society for Clinical Therapeutic Dermatology (KCD) and the 20th Symposium of the Korean Academy of Obesity & Aesthetic Treatment (KOAT).
During the first event, Dr. Hyo Sang An delivered a lecture titled "HIFU & RF: A low-risk, high-return method," explaining how the technology utilized in NEW DOUBLO™ can enhance medical practices.
At the second event, Dr. Yeon Jin Kim presented a lecture on the treatment of vascular and pigmented lesions featuring PICOHI™, while Dr. Sang Hyuk Kim discussed the long-term follow-up of asymmetrical face correction and shared tips for fine wrinkle treatment.
HIRONIC expresses its gratitude to the KOLs and looks forward to organizing more similar events in the future!​