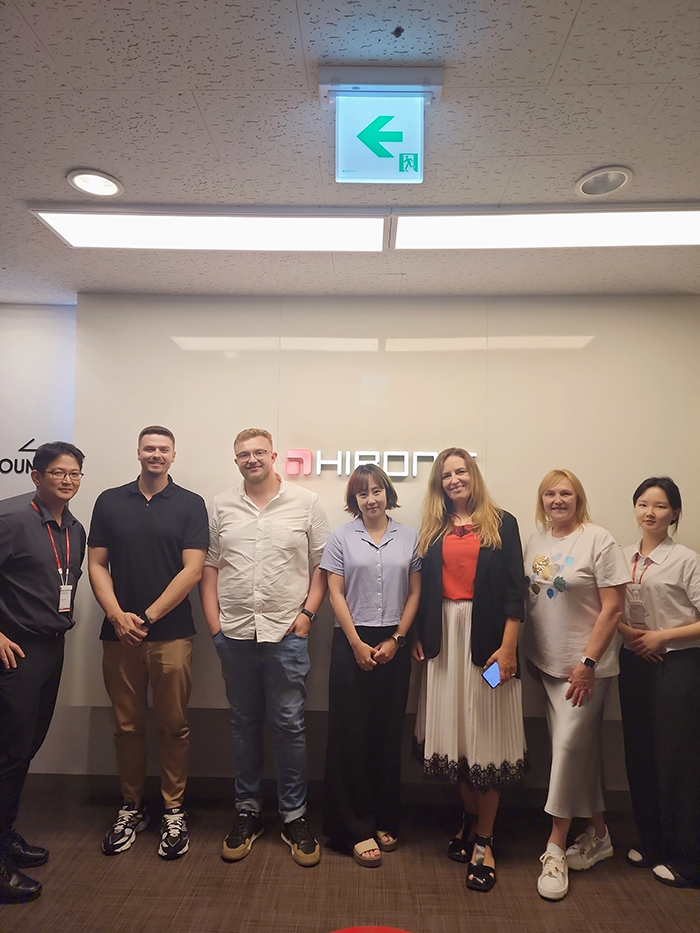 HIRONIC HELD DISTRIBUTOR TRAINING EVENT IN JULY
On July 19-20, HIRONIC welcomed partners from Romania and Ukraine at its headquarters office for the Hironic Distributor Training (HDT) program. Medical aesthetics industry professionals participated, gaining insights into HIRONIC's flagship products, including NEW DOUBLO, SILKRO (GENTLO), PICOHI, and DOUBLO GOLD. The program involved listening to lectures highlighting product strengths, real treatment results, and current trends in the medical aesthetics market, as well as having discussions with HIRONIC's product experts. To enhance training efficiency, several hands-on treatment sessions were held for participants. On the final day of training, HIRONIC's partners also shared their valuable opinions regarding the training program format and future partnership opportunities.
HIRONIC expresses its gratitude to its global partners for their active participation. With a continued focus on expanding into global markets, including Brazil, Western Europe, and Eastern Europe, HIRONIC plans to organize more similar events for its partners. As for the HDT program, the company intends to conduct several training sessions in the upcoming months. Interested parties are encouraged to get in touch with their local sales representatives for more information about the training program.
[HIRONIC Press Center]