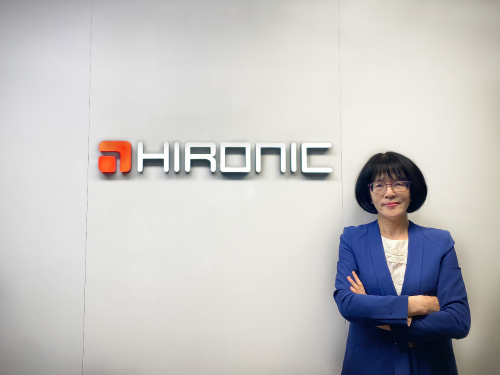 Hironic Co., Ltd., a company specializing in manufacturing skin beauty medical devices, announced on the 31st that it had appointed Executive Director Geum-Lye Kwon as the new CEO through a board meeting.
Geum-Lye Kwon​, the new CEO, was born in 1966, graduated from the Department of German Language and Literature at Sogang University, and obtained a master's degree through the MBA course at Sogang University.
According to Hironic, Geum-Lye Kwon​, the new CEO, has worked for four global companies over 30 years, learning advanced global management and driving various growth. After leading cosmetics brand marketing at Johnson & Johnson Korea and Beiersdorf NIVEA, and leading various business units at leading medical device companies Smith & Nephew and BECTON, DICKINSON AND COMPANY, then she joined Hironic as executive director in January this year.
​​​​
Through this, based on the experience of new CEO Keum-Lye Kwon in the cosmetics and medical device marketing business for more than 30 years and the experience of developing a brand with an annual growth rate of over 67% and a single product sales of over 10 billion won during her tenure as a group brand manager, she explained that she will play the role of a stepping stone to reach customers through differentiated marketing for products with technological prowess. 
Geum-Lye Kwon​, the new CEO, said, "As the COVID-19 era passes and customer needs for Hironic products increase, we establish a customized strategy and develop tactics that make our products more easily understood by customers and feel necessary for customers". He also expressed his ambition, saying, "We will prepare a marketing program that makes it easier and easier for ordinary customers to use and treat our products that have high entry barriers and require expertise, and be reborn as skin care products that meet various age groups."
Meanwhile, in March, Hironic signed a medical device supply contract worth 7.5 billion won with local distributor MEDPRO to enter the Brazilian market.​