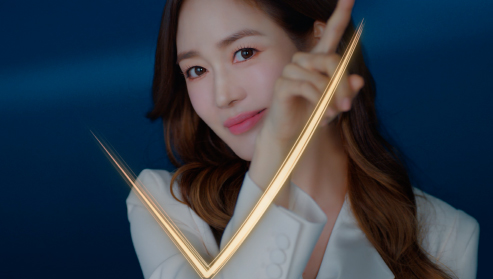 HIRONIC has unveiled a TV commercial with actress Yuri Sung about "V-RO" (NEW DOUBLO), a product that combines HIFU and RF.
The advertisement video has been released on various channels such as tvN and YouTube since September 2. and the concept is that Yuri Sung draws a light stream that means energy in a space composed of V-RO (NEW DOUBLO) main color (blue), expressing the features of the equipment and premium images in a sophisticated way.
The safety of V-RO (NEW DOUBLO), contact and movement detection sensors is luxuriously captured through "Safe" copy drawing. In addition, through "Synergy" copy drawing, the synergy effect of HIFU and RF is luxuriously showed.  
Meanwhile, V-RO (NEW DOUBLO) is a product that combines two mechanisms of HIFU (High Intensity Focused Ultrasound) and RF (Radio Frequency) into one handpiece to create synergy effect. V-RO is exported under the model name "NEW DOUBLO".