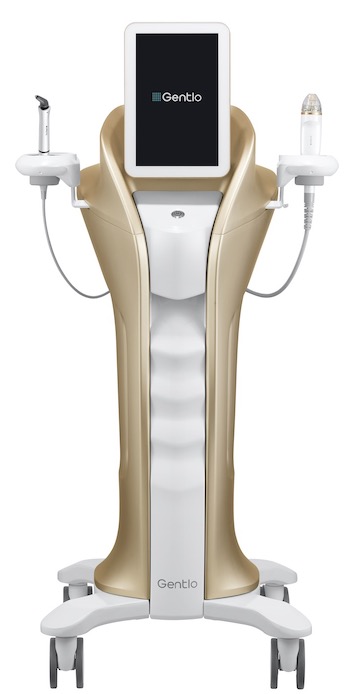 Hironic Co., Ltd., a medical aesthetic company, said GENTLO based on high frequency (RF) energy has obtained permission from the Ministry of Food and Drug Safety to manufacture medical devices.
GENTLO uses the principle that high-frequency (RF) energy flows through an electrode in a handpiece, and solidifies cell tissues using heat generated by load or contact resistance. RM Tip, a high-frequency fine needle tip, has the advantage of being easy to use in curved or narrow areas like the face due to its narrow contact surface.
GENTLO can be said to be a total of four handpieces, including RF Micro Needle Handpiece, RF Needle Handpiece, RF Circle Handpiece, and RV Handpiece, which can be used in various ways.
In particular, RM handpiece tips are a total of four types, 25 pins and 49 pins insulated, 25 pins and 49 pins non-insulated, allowing customized selective treatment according to the patient's indications and treatment site. In addition, there is a patient management system that can effectively manage the patient's treatment history, and it is very useful because it can remotely update A/S or software.