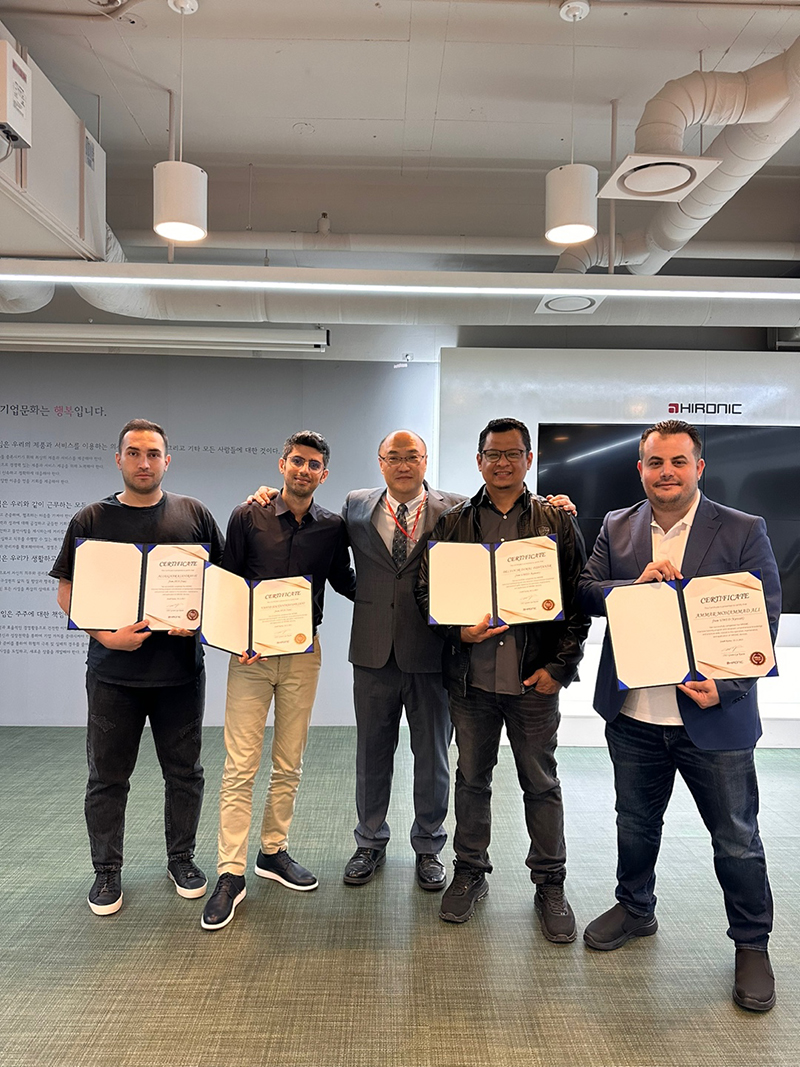 Distributors from Thailand, Iran, Kuwait, and Indonesia gathered for the HIRONIC Distributor Training (HDT) on October 11-12. This event showcased our flagship products, including the innovative NEW DOUBLO™, PICOHI™ laser, SILKRO™ RF system, and DOUBLO GOLD™ MFU Lifting device.
The training was divided into two tracks, with one focusing on sales and marketing strategies and the other on the service aspect of the equipment. The highlight was the live equipment demonstration, allowing participants to explore our featured products and other HIRONIC innovations.
HIRONIC expresses gratitude to our international partners and eagerly anticipates meeting more distributors at its headquarters.​
P.S. If you would like to participate in HIRONIC Distributor Training in December, 2023, please contact us at marketing2@hironic.com.