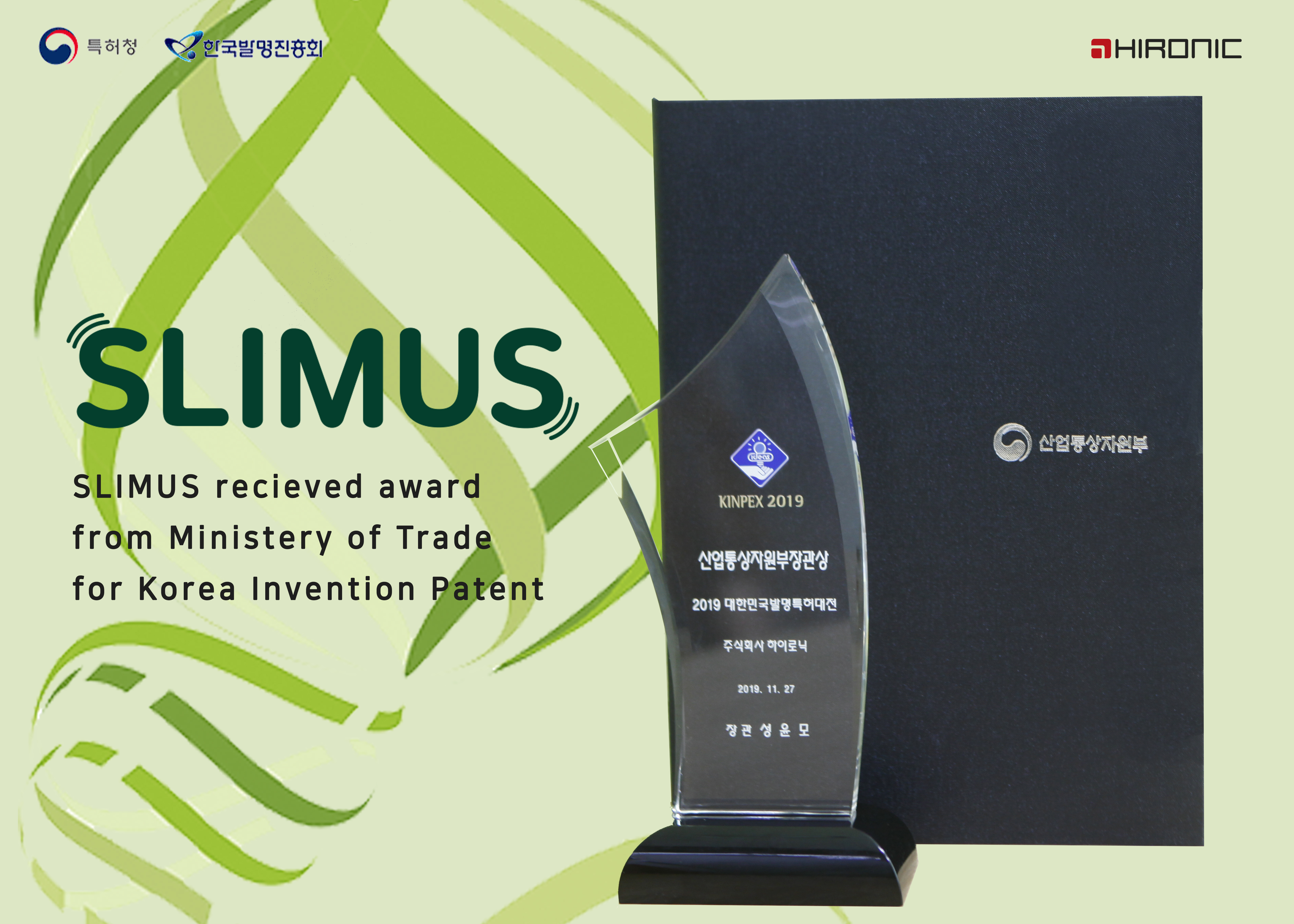 Hironic's 1060nm diode laser device Slimus, won the Minister of Trade, Industry and Energy Award at the Patent Invention Competition for its patented product through vibration function.

Slimus is Hironic's body contouring device that is certified to reduce waist circumference using 1060nm laser.


The 1060nm diode laser has low absorption rate from human tissue, blood and from water. Therefore, the wavelength penetrates deep into the skin and efficiently delivers laser thermal energy to the fat layer, helping subcutaneous lipolysis of the abdomen.​