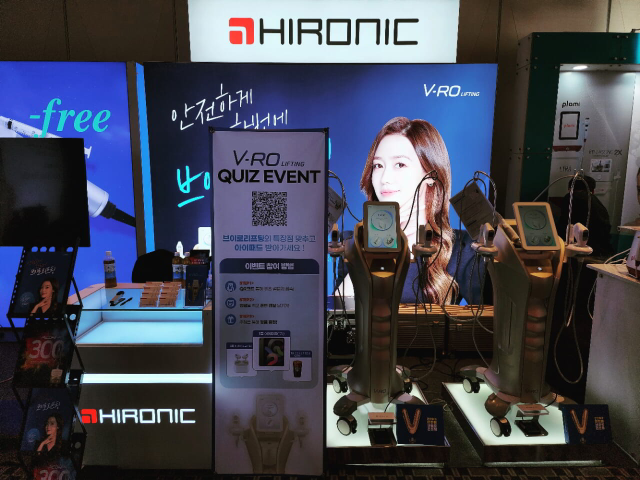 On August 20, HIRONIC, a company that sets trends in the medical aesthetics market with its cutting-edge beauty devices, participated in the "Korean Society for Anti-Aging Dermatology (KAAD) Summer Workshop 2023."
The V-RO™ (Export Name: New DOUBLO™), a device that provides MFU+RF synergy treatment, was presented at the event along with the lecture on "Total Rejuvenation with V-RO™" by MD Wonkyu Hong (Human Dermatology Clinic, Seoul).
HIRONIC extends its gratitude to all the visitors who came to see its booth at KAAD Summer Workshop 2023 and hopes for the same level of interest and anticipation in the future. The HIRONIC team will continue its extensive research and development to enhance the beauty and happiness of its clients through advanced technology and services.