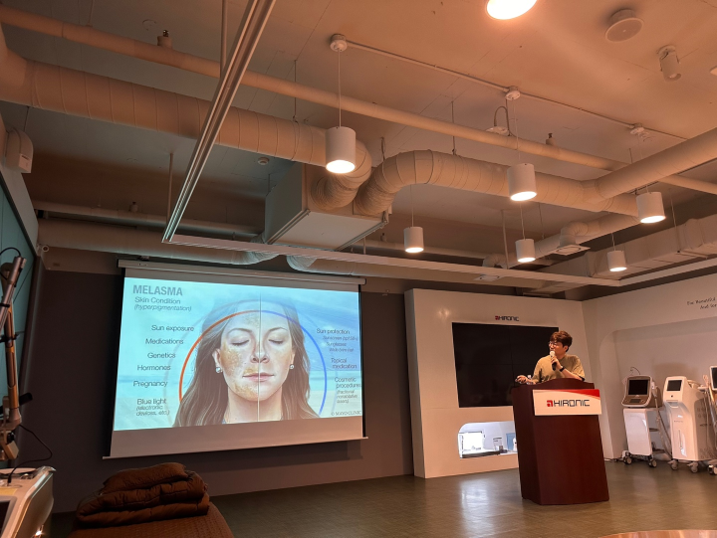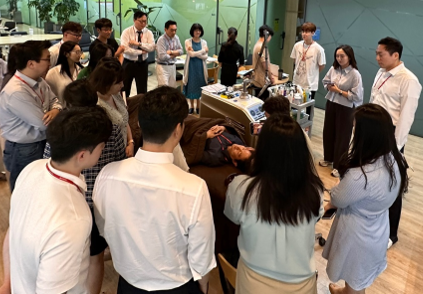 On August 10, MD Gee Bum Kim, KALDAT Financial Director and HIRONIC's KOL, visited the company to deliver a lecture on one of its representative devices, PICOHI™.
With the topic of the lecture being "Real 300 picosecond, PICOHI™", MD Kim explained how this specific type of laser technology can be applied to treatments with different indications, while also sharing his insights regarding the potential development of the technology in PICOHI™.
Through attending a live demonstration, the audience was able to witness the versatile capabilities of PICOHI™. Moreover, learning MD Kim's surgical know-hows enriched the company's insights in terms of clinical data.
The insightful lecture and live demonstration by MD Gee Bum Kim provided the HIRONIC team with an opportunity to once again reflect on our understanding of the laser treatment field and the practical use of PICOHI™.
As a company of "Happy Makers," HIRONIC will put even more effort into researching the practical applications of pico lasers and maximizing the benefits of this type of treatment to ensure extreme customer satisfaction.