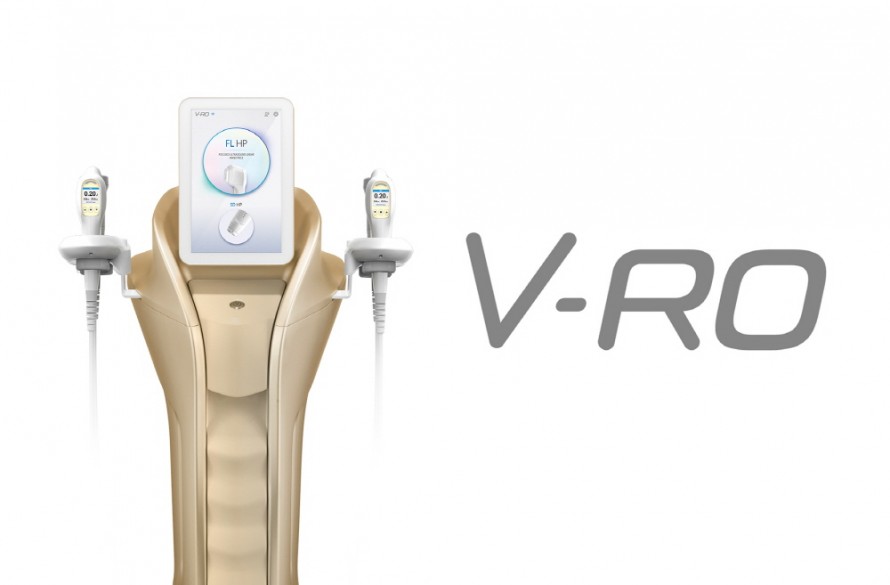 Hironic Co., Ltd., a company specializing in medical aesthetics, announced that its next-generation flagship new product 'V-RO' has received a medical device manufacturing license from the Ministry of Food and Drug Safety (MFDS).
V-RO delivers focused ultrasound energy to various skin layers such as the dermis and SMAS layer to create a number of microscopic thermal coagulation points, and then lifts as well as the traditional focused ultrasound (HIFU) function that lifts based on regeneration and recovery action. It is a lifting complex equipment that combines the high frequency (RF) function, which is another axis of the equipment.
In particular, the pen-type SD (Synergy Dotting) handpiece can be used to treat even the curved side of the face or to the detailed parts of the eye area. In addition, it is equipped with a double safety device using a skin contact sensor for safe treatment, and customized treatment according to skin depth is possible based on 6 different cartridges. In addition, through patient-specific data management, the patient's treatment history is supported without a separate chart, adding convenience.
An official from Hironic said, "V-RO is a next-generation flagship device that has received a lot of love calls under the model name of NEW DOUBLO not only in Korea but also overseas even before its launch. He continued, "I am confident that this V-ro launch will serve as a stepping stone for the second company to take off as a signal of sales and profit growth in the second half of the year."