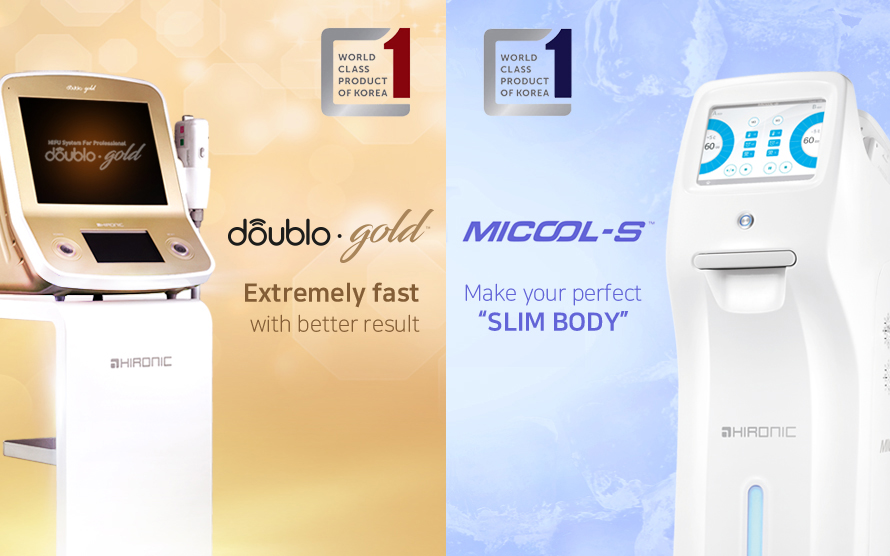 DOUBLO and MICOOL, the representative products of a medical aesthetic developing corporation HIRONIC are re-awarded for World Class product of Korea.
 World Class Product is an award hosted by Korea Ministry of Trade, Industry and Energy and organized by Korea Trade-Investment Promotion Agency (KOTRA) to nurture world-class companies that could lead the global market, it consists of "Current first-class product" that is in world`s fifth largest market share within 5% and "Next generation first class product" items that have potentiality to be entered within seven years.
 Since its establishment in 2007, HIRONIC has been recognized for its technological prowess, product stability and reliability in domestic and overseas markets by expanding its range of products, including AFIT laser approved by FDA, non-invasive waist circumference reduction laser SLIMUS, and PLASONIC, which increases absorption of cosmetic solutions.